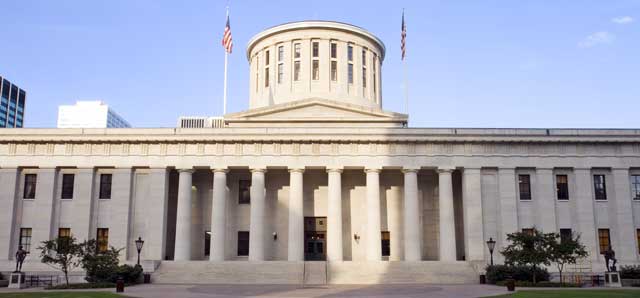 Family farmers and their advocates will descend on the Ohio Statehouse in mid-March to talk to committee chairmen and members and senators of the Ohio General Assembly.
Sure to be high on the Ohio Farmers Union Legislative Day lobbying list will be improvements to Ohio's grain indemnity fund and program as well as rural infrastructure and water quality in the context of the state's fracking boom.
"This is an important time to be on Capitol Square as the General Assembly considers the next two-year state budget," said OFU President Roger Wise.
"As family farmers we hope to convince legislators that this is the year to pass reforms to Ohio's Grain Indemnity Program. We also will weigh in about where we believe increased severance tax should go," Wise added.
OFU has stated among its 2013 policy priorities the group's belief that a substantial portion of increased severance taxes should remain in the counties where the taxes are collected for infrastructure and education.
Those wishing to participate in OFU's lobbying day at the Statehouse should contact Linda Borton at lborton@ohfarmersunion.org.
The event will be held on March 13 and kicks off with a 9:30 a.m. meeting with Senate Ag Committee Chairman Cliff Hite.