The Ohio Farmers Union is sad to report the passing of two former executive committee members of the organization in late October. Orland Edward Miller, 94, of Highland County died Monday, Oct. 29 and Jane Fogle, 79, of Marion County, died Wednesday, Oct. 31. Longtime OFU members remember both as being active leaders in their county chapters. Below we are re-printing their obituaries from their local newspapers, but if you have any memories you would like to share about Orland or Jane, please send them via email to rcs(at)ronsylvester(dot)com. I would be happy to share them through the blog or in the Ohio Country Messenger.
Orland Miller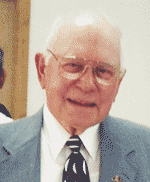 Orland Edward Miller, 94, died Monday, Oct. 29, 2012.
He was retired from Allis-Chalmers in Norwood, was a member of the Pricetown Church of Christ, retired as a Clay Township Trustee and was on the Board of Governors of Highland District Hospital for over 25 years.
Mr. Miller was born June 3, 1918, the son of the late Chris F. Miller and Clara Back. He was also preceded in death by one son, Merrill Miller.
He is survived by his wife, Mae Fern Cornetet Miller; one daughter, Janice Arlene Williams; two sons and daughters-in-law, Daryl and Becky Miller and Randall and Angel Miller; five grandchildren; three step-grandchildren; six great grandchildren; and one great great grandchild.
Jane Fogle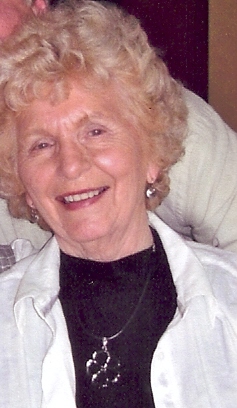 Barbara Jane Fogle, age 79 of LaRue, OH died at her residence at 1:34 p.m. on Wed. Oct. 31, 2012. She was born June 5, 1933 in Marion Co. to the late Lee Ray and Lena Mae (King) Weston. On June 3, 1951 she married David James Fogle and he preceded her in death on Sept. 4, 2006.
Mrs. Fogle is survived by a son R. Kit (Lori) Fogle, LaRue, OH, three daughters Andrea (Craig) Ciola, LaRue, OH, Jandee (Barry) Wible, Ft. Wayne, IN, Tanyce (Frank) Addison, LaRue, OH, brothers Ray W. Weston and James E. Weston, both of Morral, OH, 12 grandchildren Vince (Vicki) Ciola, Ashley (Zach) Varga, Kelli Ciola, Holly Berg, Reggie Berg, Jami (Dustin) Rawlins, Valerie (Matt) Ward, Halie (Aaron) Ross, Lane Addison, Lathan Addison, Abigail & Alexis Fogle and 3 great grandchild Carter & Hillary Rawlins, and Amelia Varga. She is preceded in death by a daughter Lorain Anne Fogle.
In 1951 Mrs. Fogle graduated from Morral High School where she was class Salutatorian and a cheerleader. She was a member of Emanuel Lutheran Church, Marion, OH where she was a former Sunday School Teacher, Bible School Teacher and a member of the Women's Circle of the Church.
Mrs. Fogle was a former 4-H advisor. She was a member of Tymochtee Grange, Marseilles Mother's League and past president of Upper Sandusky High School Music Parents. Mrs. Fogle was on the Marion County Election Board and served on Chapel Heights Cemetery Board. She enjoyed reading her bible, traveling to Hawaii, decorating her home, working in her lawn, staying physical fit and fashionable.